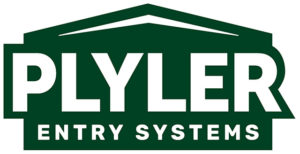 The Zimmer's Service Center ULMS Racing Series is excited to announce that Plyler's Entry Systems of McKean, Pennsylvania will become the new title sponsor for the United Emod Series along with Sunoco Race Fuel by Insinger Performance for the upcoming 2018 season.
"We are excited to have Plyler's Entry Systems on board for the upcoming 2018 season for the UEMS Emods, stated ULMS Racing Series owner, Chris Zuver."  "The Plyler name is very well known in the Erie area with their overhead door business and their friendship with our series major partner at Zimmer's only helps strengthen our name in the northeast region in rebuilding the Emod program."
"I am very excited to spread the news about this strong addition to our series.  It is almost certain, given Plyler's excellent business reputation that the Emod program will continue to grow and flourish. Hopefully now the north eastern tracks and race teams will consider us in their 2018 racing schedules," stated Ron Zimmer of Zimmer's Service Center and series major marketing partner and contributor.
Paige Plyler stated about their new involvement, "Plyler Entry Systems is excited to be the title sponsor of the 2018 UEMS Series.  We are passionate about racing and are proud to help support this series."
The 2018 season for the Plyler's Entry Systems UEMS Emod Series fueled by Insinger Sunoco Fuels will see a return of the series to Sharon Speedway in Hartford, Ohio.  The series will also offer show up points to West Virginia's Tyler County Speedway's MEGA 100 for the Emod division on June 1st and 2nd paying $15,000 to the winner.  Several other tracks are being talked to in regards to dates in the western Pennsylvania and New York areas.  The 2018 schedule should be completed later in the winter months.
Plyler's Entry Systems has a variety of residential and commercial doors, entry doors and openers along with numerous accessories and awnings for shading that hot summer heat.   Plyler has the largest fleet of trucks of any overhead door company in the local area and the most professional staff on hand to answer your questions. When it comes to overhead doors, they are the experts. Training and continuous education keep the Plyler team in pace with the changing needs of their customers.
For more information about Plyler's Entry Systems, please check them out at www.PlylerEntry.com and they can be followed on Twitter also at @PlylerEntry.  Stop by one of their offices in McKean or Hadley, Pennsylvania or call them at 814-476-7717.
Plyler's Entry Systems becomes part of the ULMS Racing Series marketing family that consists of Zimmer's Service Center, Close Racing Supply, Insinger Performance, Sunoco Race Fuels, Precise Racing, Hoosier Tire Mid Atlantic, Lias Tire, American Racer Tire, Genesis Shocks, Integra Shocks, Keizer Wheels and Advocare by Advozuvy.com.